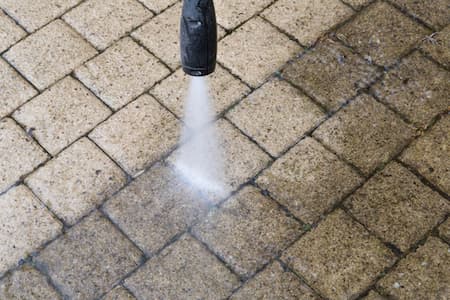 Sidewalks tend to collect their fair share of grime over time thanks to the tread of countless individuals and pets, which can make them somewhat slick and dangerous. If you're one of the many Cherry Hill homeowners out there in need of professional sidewalk cleaning for your property, Prestiege Property Services LLC is the Cherry Hill pressure washing company you can trust to get the job done.
Are you looking for a professional Cherry Hill pressure washing specialist you can trust with all of your sidewalk cleaning needs? If so, give our team of skilled professionals a call today and let us show you the kind of quality results that have helped make us the most trusted name in sidewalk cleaning and driveway cleaning the area has to offer.
Keeping Sidewalks Safe, Clean, And Long Lasting
As the premier pressure washing pros serving the area, our team of skilled professionals can help with all of your sidewalk cleaning needs, no matter what kind of shape your sidewalks are in. With the help of our skilled sidewalk cleaning pros, you can get the service you need to keep your sidewalks and other walkways clean and looking great year after year.
If you have any questions about our full line of high-quality sidewalk cleaning services, or if you would like to schedule an appointment for consultation, give us a call today. Our team of experts are always standing by and would be happy to assist you in any way we can.